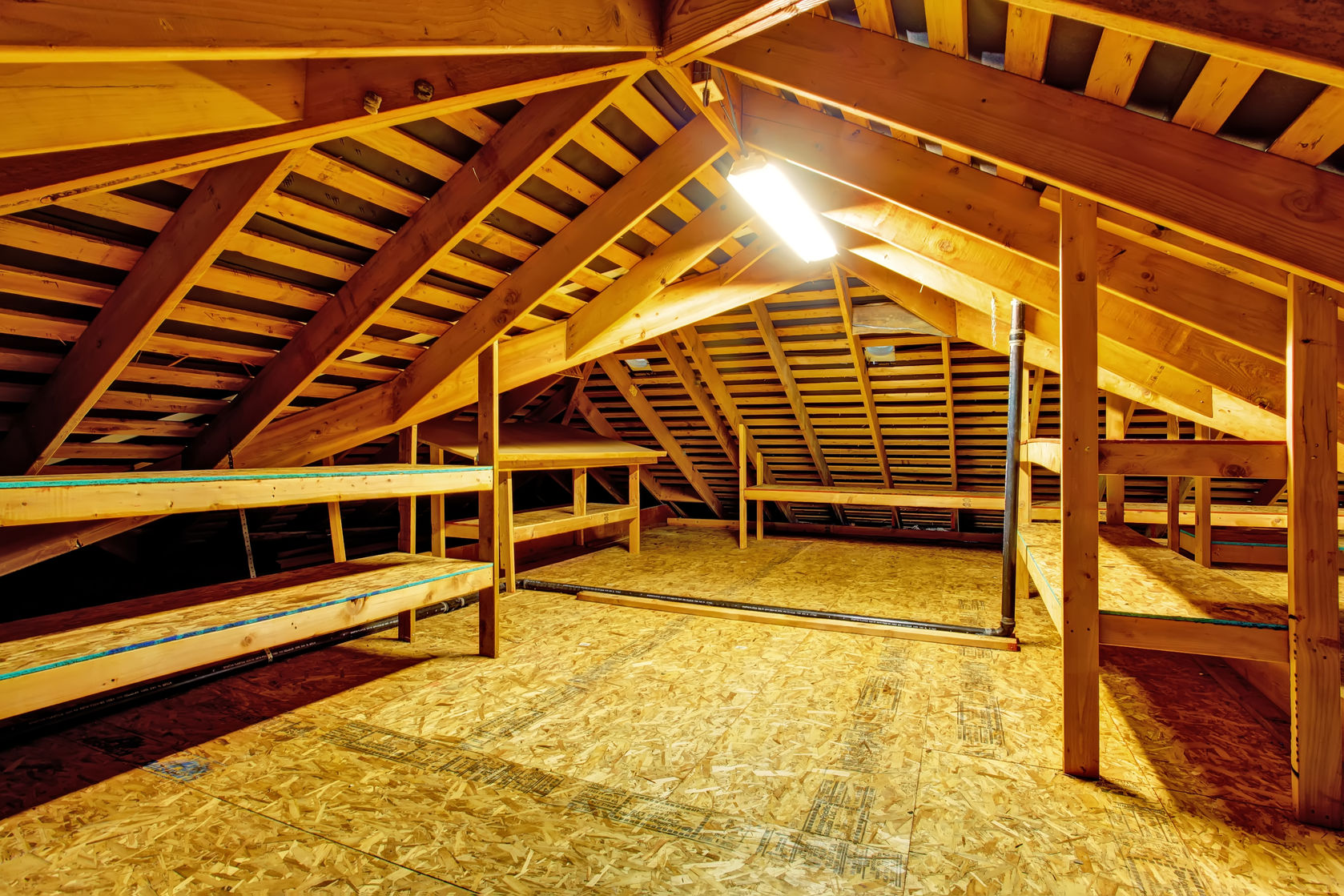 Attic to Bonus Room Conversion Tips for Your New Custom Home
Open floor plans, mini-mansions, micro homes — some home design styles and elements shift with the currents of consumer tastes. However, others stand the test of time because they're enduringly useful. Attics or lofts, for example, are a staple of American custom home design, remaining in demand even as the way we use them has evolved.
In bygone eras, attics served largely as storage space — but those were the days before the growth of the self-storage industry. Modern homeowners can stash their stuff outside their home, opening up a range of other possible uses for their attics, from master suites, extra bedrooms or home office to workout rooms and craft centers.
Homeowners are as eager as ever to convert attics, and the trend isn't limited to people buying older homes. Many builders are incorporating attics into new construction to please buyers who want the flexibility of finishing the space as they like later on. If you're considering an attic conversion, here are a few pointers to keep in mind:
Light from above
Some attics are constructed with windows, others have none. Whether your attic has a small window or solid walls, skylights and roof windows are the go-to choice for bringing natural light and fresh air into an attic space. The direct access to the roof means it's easy to add no-leak skylights like those made by Velux America. Energy Star-qualified, solar-powered, fresh-air skylights provide ample natural light, privacy (an advantage in bedrooms and bathrooms), and ventilation (also great for bathrooms and kitchens). Programmable remote controls make it simple to open and close fresh-air skylights, and to operate solar-powered blinds that allow you to decide just how much or how little light enters the room.
Skylights are a great aesthetic fit for attics too, and can help large or small attic spaces feel brighter and bigger. JoAnne Haynes, project designer for the O'More College of Design Alumni Show House, utilized skylights for the attic conversion on that project and says that it was an amazing transformation. "It went from a dark, black, unusable space to a wonderful, well-lit multi-purpose room."
Adding skylights to your attic conversion is a cost effective way to upgrade both the appearance and functionality of the space. The latest solar-powered models, which close automatically in case of rain, along with solar-powered blinds, are eligible for a 30 percent federal tax credit on the products and installation costs.
Bedrooms and bathrooms are things of beauty
With more families housing multiple generations under the same roof, additional bedrooms and bathrooms are popular objectives of attic conversions. Homeowners with very large attics can convert the space into a dream master suite, complete with a spacious bedroom and full bathroom. If your home already has a great master, or if your attic space is more modest, you can still convert even a small attic into an extra bedroom or a half bath.
According to Remodeling Magazine's Cost vs. Value Report, a master suite addition recoups more than 64 percent of its cost when you resell the home. A bathroom addition returns more than 56 percent of your investment.
Homeowners are getting inspired about attics
While extra bedrooms and bathrooms are a great way to use attic space, they're by no means the only ones! If you have all the bedrooms and baths you need, you can still benefit from an attic conversion to increase your home's functional living space. Whether you're adding a family room, workout space, home theater or craft room, that unused space in your attic is the perfect way to create a specialty space without giving up any other room in the house.
Your decorating options are as unlimited as your imagination, too. Some homeowners choose to take advantage of an attic's naturally rustic look, and leave ceiling beams exposed. Others work within the limitations of a low-ceiling attic to create cozy, right-sized playrooms or bedrooms for kids. Still others put a creative twist on the attic's original function — storage — to move their wardrobes out of their master suites, allowing them to reclaim walk-in closet space for other uses.
Americans have been finding value in attics for generations. If your attic is currently serving as storage space, it may be time to clean it out — and start envisioning the many ways you can brighten and freshen up the space to work better for your family and lifestyle.
Connect with us: Facebook – Twitter – LinkedIn – YouTube – Pinterest – Google+ – HOUZZView Our Communities – View our available new home floor plans – View our photo gallery